Jim Loman – Native Son – Builder of Men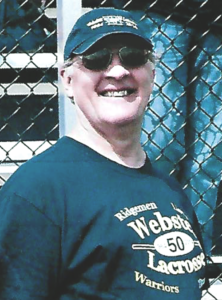 "For more than a quarter of a century Jim Loman taught good sportsmanship, as attested by the number of banners that hang from our walls."

– Geneva Superintendent of Schools Lynn Housman, 1949
The infant Geneva High School lacrosse program and native son Jim Loman first intersected in the summer of 1923. The two would be intimately linked for 17 years.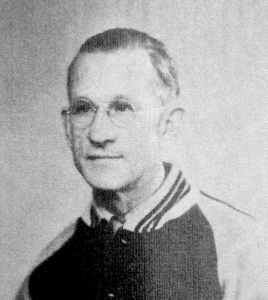 The Red and Black 'stickwielders' had just celebrated a championship season under former Hobart player Guy Nellis, winning the newly minted Walter Smith Trophy claiming the title of the Interscholastic Lacrosse Association of Central New York. It was just the second year of competition for Geneva and other Upstate schoolboy teams.
Jim's return to his hometown ended a seven-year away-and-home-again Upstate and midwestern odyssey that had taken him to South Dakota, Michigan, Illinois, Iowa, and Ohio. His two years in the Buckeye State became a major factor in his ultimate return to Geneva, and a harbinger of a long and beneficial relationship for the school, the town and the coach.
That summer '23 visit, and a $2200-a-year job offer to teach and coach at Geneva High brought him home for good. For 26 years his football, basketball and lacrosse teams were among the most competitive from Lake Ontario to the Pennsylvania border. Lacrosse provided perhaps the most success, but also the greatest disappointment.
Jim's gridders never lost more than two games a season, his basketball squads were eleven-time Finger Lakes League titlists and won a sectional championship in 1934 and finished runners-up several times. But oh, those lacrosse crews! A scholastic championship with his first team, then an undefeated 1925 season against all opponents, including college freshman teams, and the Red and Black had 'retired' that Walter Smith Trophy with a third straight scholastic title. A total of nine championships, seven undefeated seasons (plus two others against high school opposition), a record of 75 wins, 24 losses, and five ties.
Thirty of the wins came at the expense of area 'yearling' college men. All of that in just 17 seasons before New York State decreed an end to scholastic versus collegiate competition. Geneva lacrosse dwindled down to a perfect three game season in 1940.
"He's always been intensively loyal to his boys. The many . . .  who have gone on to college athletics will testify to Jim's solid teaching."

– Superintendent Houseman
But Coach Loman's programs were not only multiple title-winners, they were also model-citizen molders, as evidenced but the multitude of high-achievers and the many honors accorded them over subsequent decades. Many of his 'boys' played two and even all three sports for 'Coach.' Just lacrosse honors: four USA Lacrosse National Hall of Fame Inductees, thirteen members of the Geneva Sports Hall of fame (plus the man himself), eight Intercollegiate Lacrosse Association All-Americans, numerous college Hall of Fame honorees at Hobart, Colgate, Ithaca and elsewhere. Beyond those accolades those gentlemen forged careers replete with ongoing contributions to their communities and the sport of lacrosse.
"Geneva teams have been nicknamed many times. I think the most fitting is 'Lomanites.' We'll still be Lomanites for some time to come."

Ed Cuony, Coach L's successor as football coach, 1949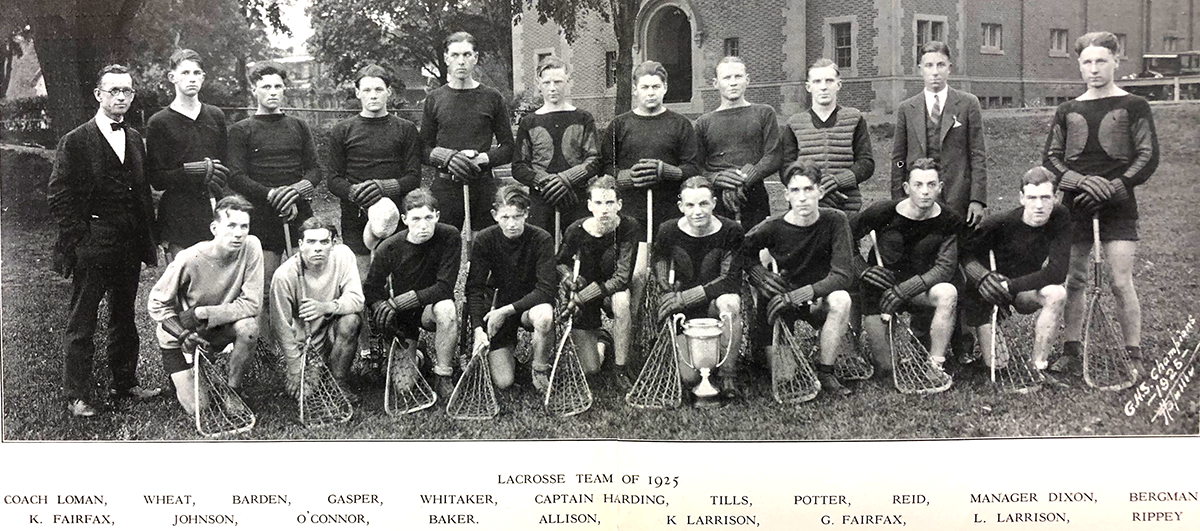 It was never that Jim had abandoned Geneva for the prairies and the centers of industry to the west forever. He was too much a Genevan for that, a football star and 1906 GHS grad, he went on to an award-laden three sport career at Hobart – center, place kicker and 1908 captain on the gridiron, varsity basketballer, and in his 'new' sport, lacrosse, letterman and defender at 'cover-point.'
From a post-grad year at forestry school in Michigan, Jim returned home, marrying Lena Seamans while working at the US Radiator Company from 1912 to 1915. Opportunity called the ambitious and thirtyish adventurer to an athletic directorship at South Dakota Wesleyan College, then a year as Detroit Eastern High School teacher and track coach.
Back home again during World War I, Jim served as Hobart's assistant athletic director and oversaw the College's Military Training Program. With lacrosse suspended due to a reduced wartime sports schedule, he initiated track and field and wrestling teams, integrating them with the military activities.
"Niles Hi Team Bows to Geneva Gridders Here. On Short End of 13-0 Score"

Niles Daily News headline, November 29, 1920.
Back west with his young family, three-daughters, and a new-born son. Not so far this time – a two-year 1919-1921 sojourn at Niles High School in Ohio's Cleveland-Pittsburgh "steel belt' as physical educator, military trainer and coach of basketball and football. Even there, Geneva's familiarity beckoned. He entrained his gridders for Upstate New York and the powerful visitors praised GHS' Red and Black hosts for their fight and grit in a 20-13 loss. The Ohioans hosted the second year, and in "one of the best games ever staged on the local gridiron," per the news report, the Genevans spoiled Loman's near-perfect Niles football record. It was his only loss there in 14 games.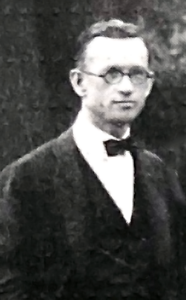 A quarter century later Loman took his charges back to the Steel City. "Those (Niles) boys were big and tough." That was the recent assessment of Geneva and Irondequoit athletic and coaching legend Ernie Lisi, a member of that 1946 team that was beaten 19-7. Neither team had lacrosse then. Niles still doesn't.
Two more one-year positions out on the prairie and Jim Loman's wanderlust waned. His return presaged a Golden Age for Red and Black sports, and an expansion of his penchant for building in the community beyond the school on Milton Street. Indoor or box lacrosse blossomed and flourished in Upstate New York from the '30s through the '50s. Ex-Lomanites populated Jim's first team in 1933; he coached them to a 14-3 record in a sport often dominated by Native American teams. He also mentored a local semi-pro football squad.
What a hive of activity the Loman household must have been no matter its Geneva location – Castle or Hamilton or West Streets. Jim and Lena's crew included five daughters and a pair of sons, and there were three generation periods with his Irish-born father or her mother. Not to mention all those Lomanite athletes and students!
"I've always been proud of my teams and they've played clean ball. That's why I'm lucky and flattered to handle kids like I had. I'm proud of you all."

Jim Loman at the retirement banquet celebrating his career, 1949
The Loman Era ended abruptly and sadly in 1949, prompted by his ill-health. After announcing his forced departure at a pep rally, Jim strode the sideline for one final game. "Don't try to win for me," he told his football squad, "just play your ordinary game." The result: Geneva 45-Wellsville 7 and a shoulder ride and heartfelt rendition of "For He's a Jolly Good Fellow" from his sweaty charges."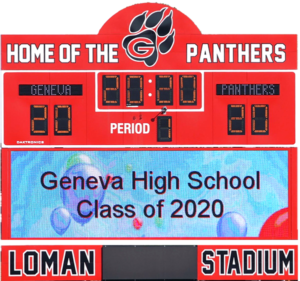 Following a retirement celebration highlighted by a "last varsity cheer, led by eight GHS cheerleaders (that) rocked the Club 86 ballroom." Jim and Lena, his wife of nearly four decades, opted for a quiet life superindenting a 300-acre ranch on nearby Honeoye Lake. The Loman's moved to sunny and warm Ventura, near the ocean in California in 1974.
Coach Loman's final visit to Geneva in 1968 included a GHS-DeSales football game and the dedication of the stadium which was named for him. It became an occasion to relate past athletic trials and triumphs including his pride in dominating those first-year college lacrossers back in the day. In 1970, two years after Lena, Jim Loman passed away at 85 while in Virginia for medical treatment. His impact lives on at the new version of the stadium which has long borne his name and is now the centerpiece of 'his' school's resplendent new athletic complex, christened in 2018.