Lax Lines – Beginnings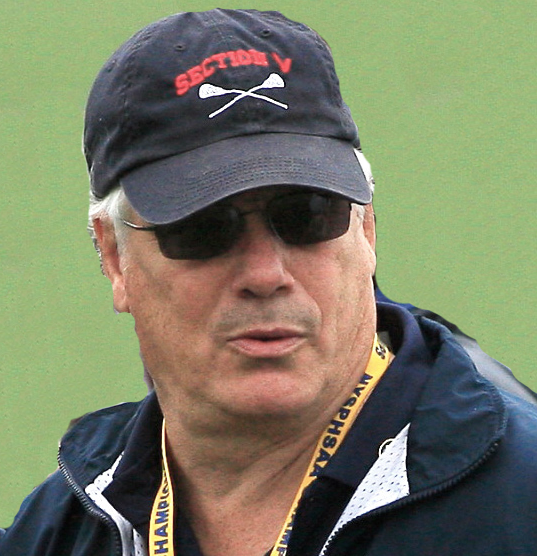 Toward the end of the 2018 season, East United Coach, Sean Banks asked if the Eagles were the first City team to play in a sectional lacrosse tournament. I mistakenly said yes but later remembered that Marshall High School did play in the 1970's under Coach Joe Munno. In fact, they played in in at least three tournaments including 1977 where they beat Webster 6-5 in the first round. 
His question, however, prompted me to write myself a note to follow up on the earlier history of Section Five lacrosse.
After the season, I came across the note at a time when I was looking at a re-write of the team pages to include more information about the Head coaches and I realized that our coaching records were not documented anywhere.
That fact, compounded by almost missing the celebration for Rob Ruller (Thomas) and Mike Torrelli (Fairport) as they made the 200 wins club, moved the "history project" to the top of the summer project list.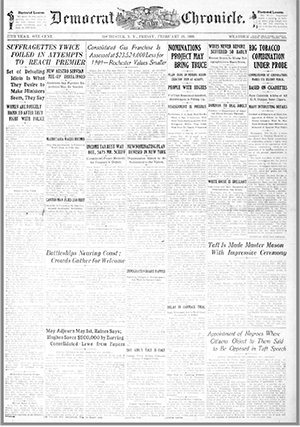 After pouring over thousands of articles from the Rochester Democrat & Chronicle and other media, a number of things became clear.
First, there needs to be more research, particularly in the pre-Section Five years. Although it looks like Geneva was the only team playing from 1922 to WWII,  Irondequoit and Geneva started to play in the late 1950's. There are quite a few "holes" in the data from the 1960's through 1975 when the Section V organization embraced the sport.
Hobart Lacrosse Team Handicapped by Smallpox Quarantine

D&C Headline May 8th, 1902
Second, there is a wealth of stories and "history in the history". There are the obvious, extraordinary accomplishments by players and coaches. There are stories about families who have had generations of players who have shared their love of the game. There are stories of players who have taken their love of the game to coaching others and their are reports of amazing games played.
And so……
We have decided to open up this new portal and hope to use it to publish some of the stories and, perhaps, to add some commentaries on affecting the scholastic lacrosse world. 
In an effort to engage our readers, we plan give them opportunities to respond to some of the stories, starting with this one. We expect the discussion to be civil and hope that we all may even learn more as the result.